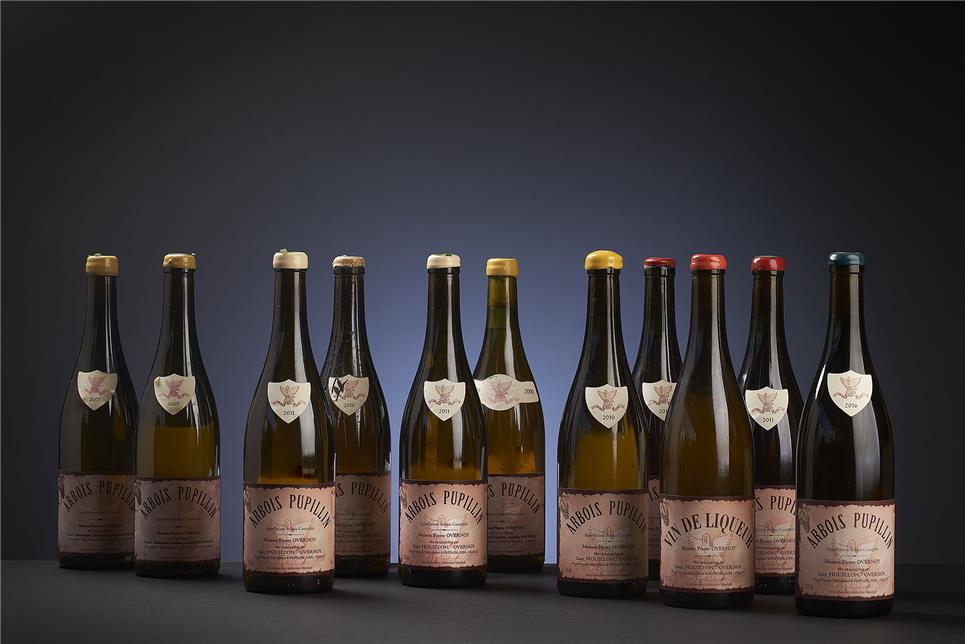 Maison Pierre Overnoy
When we think of the wines of the Jura, we automatically think of the wines of Pierre Overnoy.
From the 1980s, Pierre Overnoy switched to totally natural vinification, with Jules Chauvet as an example. Its wines are therefore the precursors of the current generation of natural wines which reign supreme in the Jura and other regions.
The estate has been run by Emmanuel Houillon since the early 2000s, but Pierre Overnoy continues to support him with advice and action. With around 6.5 hectares of vines under management, the supply is limited, which means that prices have risen sharply in recent years. One of the strengths of this wine is that it captures the unique expression of the terroir very well, without losing sight of its purity. Its wines are lively, intense and layered.
You will find both the Chardonnay (white capsule), Savagnin (yellow) & Plousard (red) in our next auction, as well as the recent Plousard-Trousseau blend. The most special are 2 lots of Vin Jaune, a wine that has already been rewarded twice with a perfect score in The Wine Advocate!
"If any bottle of Overnoy is now a sought-after rarity, the Vin Jaunes are true unicorns. The latest release has been the 2000 Arbois Pupillin Vin Jaune, which must have been bottled 15 or 16 years after the harvest, with a much, much longer élevage than the seven years after the vintage required to obtain the official Vin Jaune category. […] The wine is thick, densely concentrated, powerful, nuanced and super intense. The nose was open from minute one, with tons of curry, morel and mushrooms and an umami-like sensation that I often associate with very thick and reduced chicken broth." – 100/100, Luis Gutiérrez, The Wine Advocate
This series of impressive wines can be found in lots 2948 through 2962, in our April auction.