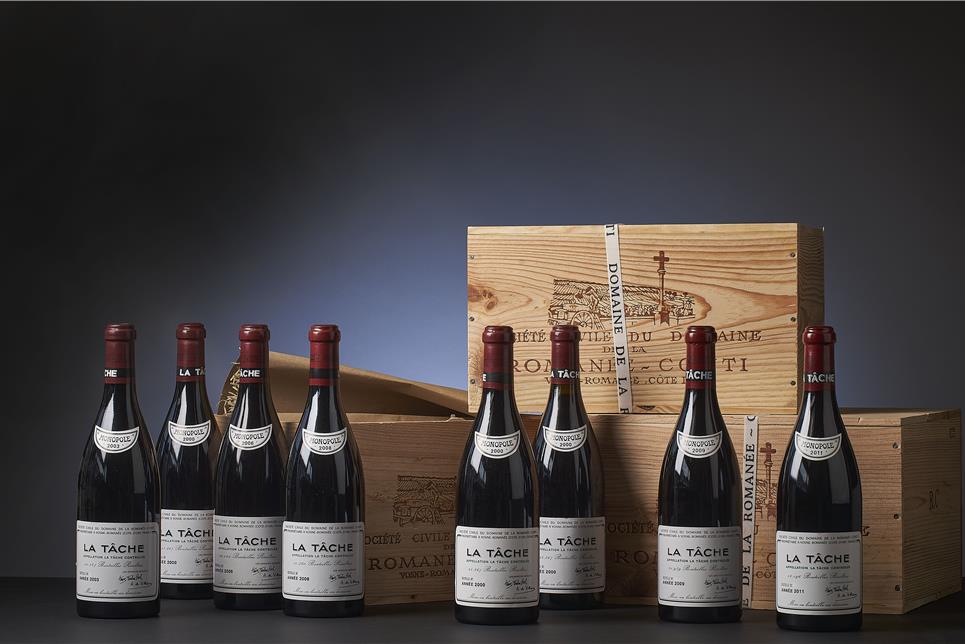 La Tâche
La Tâche had a good reputation as a vineyard for centuries, but some of the fields we now know by this name were known as Les Gaudichots until 1932. When sold, these fields could be sold under two names: Les Gaudichots or La Tâche. As a result, Domaine de la Romanée-Conti (DRC), which owns a few vineyards in Les Gaudichots, wants to proceed with the formal renaming in the early 1930s.

The Liger-Belair family, headed by Comtesse Liger Belair, who had owned La Tâche for more than a hundred years at the time, disagreed. The dispute leads to a lawsuit, but the family is unable to convince the judge.

Even before the process is completed, the Comtesse dies. As so often after dividing up an inheritance, and due to an unfortunate set of circumstances, property has to be sold. In this case also vineyards. As a result, the La Tâche plot of Liger Belair is now also in the hands of DRC and the La Tâche monopolis is created.

Officially there are still two parts of La Tâche: the higher fields are still called La Tâche – les Gaudichots, and the lower parts are known as La Tâche. However, it is only the lower parts that are Grand Cru vineyards.

Success does not come by itself. Only from 1985, the wine on the vineyard is grown organically under the direction of Aubert de Villaine, the wine gradually acquires its mythical status and a prosperous time begins. Since the beginning of 2022, management has been handed over to Bertrand de Villaine and Perrine Fenal, granddaughter of Henri Leroy and the daughter of legendary Lalou Bize Leroy (Domaine Leroy - Domaine d'Auvenay).

We invite you to discover our wide selection of La Tâche in this auction. At the auction you will find La Tâche in lots 1331 to 1361. Some lots are still in their original wooden box.

In total you will find 90 bottles of DRC at this auction, not only La Tâche, but also in Magnum.