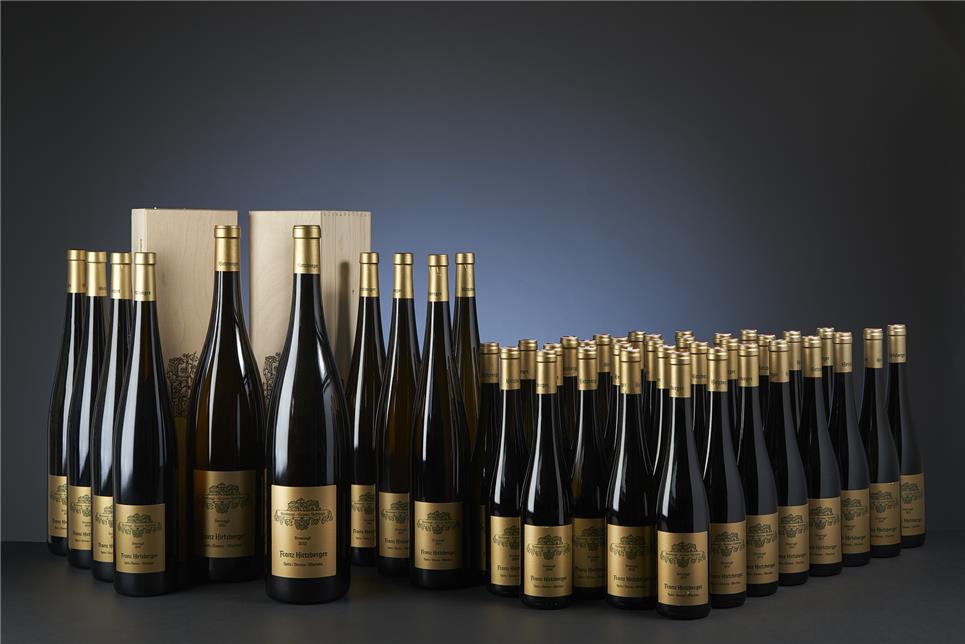 Franz Hirtzberger
In 1983, Franz Hirtzberger Senior was one of the original founders of Vinea Wachau, an association that guards and promotes the quality of Wachau wines. This includes, among other things, that all grapes must be harvested by hand and the terroir must be respected naturally.
At the end of the 19th century, the Hirtzberger family bought their first vineyards in the village of Spitz on the Danube. The winery is located at the western end of the famous Austrian Wachau, in the coolest part, closest to the mountains. The terraced Singerriedel vineyard has given the family legendary status for its Riesling, while the Honivogl did the same for the Grüner Veltliner.
"In every stage of life, the best results are achieved through care," says Franz Hirtzberger, "this is especially true for the vine".
The statement reflects Franz Sr. and Jr.'s shared commitment to making great wine.
Fermentation of the wines takes place in stainless steel barrels and the wine is then aged in old oak barrels. The interventions in the cellar are minimal, but contribute substantially to the unique characteristics of the famous wines of the Hirtzbergers. "Spicy", "exotic" and "perfectly balanced" are just a few key words for these exceptional wines. Combined with the excellent ageing potential of both the Riesling and the Grüner Veltliner, these are world-class wines!