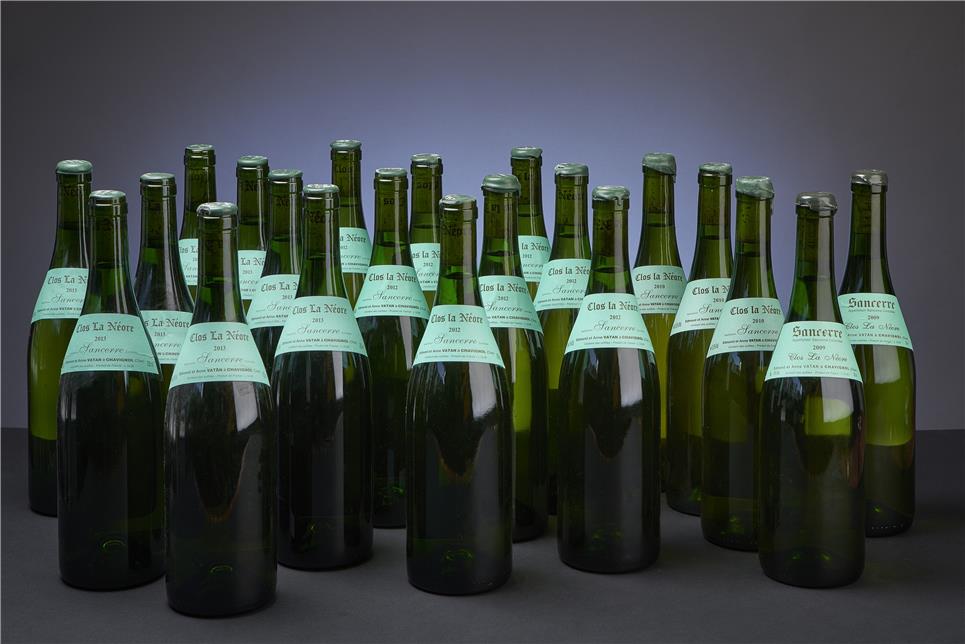 Edmond Vatan - Sancerre ' Clos la Néore'
In the small village of Chavignol, also known for its excellent goat cheese, you will find the small wine domain of the Vatan family. This winery was originated in the early 20th century by Robert Vatan, father of Edmond and grandfather of current winemaker Anne Vatan. Until recently this domain was the best kept secret in the region. Today the wines are praised and sought after all over the world.

Edmond Vatan, born in 1929, starts to work in his father's vineyards in 1947. He is influenced by winemakers Paul & Francis Cotat (fathers of Francois & Pascal) and the wines of Henri Jayer. He realizes ever more that great wines are made in the vineyard and demand a natural approach, allowing an ultimate expression of terroir. His wines reach a cult status amongst few and following generations – such as the way too early passed away Didier Dagueneau – call Edmond a shining example.

Until 2007 Edmond is at the head of the domain, after which he is forced to pass the torch. Edmond is very ill and asks his daughter Anne - who is an archeologist - to take over vinification. Fortunately Edmond recovers quickly and he is able to assist Anne with advice and action in the following years. Also Anne is married to Nady Foucault from the praised Clos Rougeard, thus it is no wonder together they make extraordinary wines!

The parcel 'Clos la Néore' is a small piece of vineyard on the slope better known as 'Monts Damnés'. This mythical piece of soil only covers 1 hectares and holds a perfect exposition towards the sun. Also the subsoil, containing a good mix of limestone and clay, is very suitable to farm Sauvignon Blanc.

The yields are very low, only natural treatments for diseases are implemented and the harvest takes place after all other growers took their crop. In the cellar only old oak barrels are used for vinification and bottling takes place without clearing or filtering.

Every year just a few thousand bottles are filled, making 'Clos la Néore' nearly impossible to find. Sylvie's Wine Auctions is very delighted to offer 39 bottles and 1 magnum in our August auction, spread over 10 lots!

You will find this sublime Sancerre in lots 2141 through 2150.