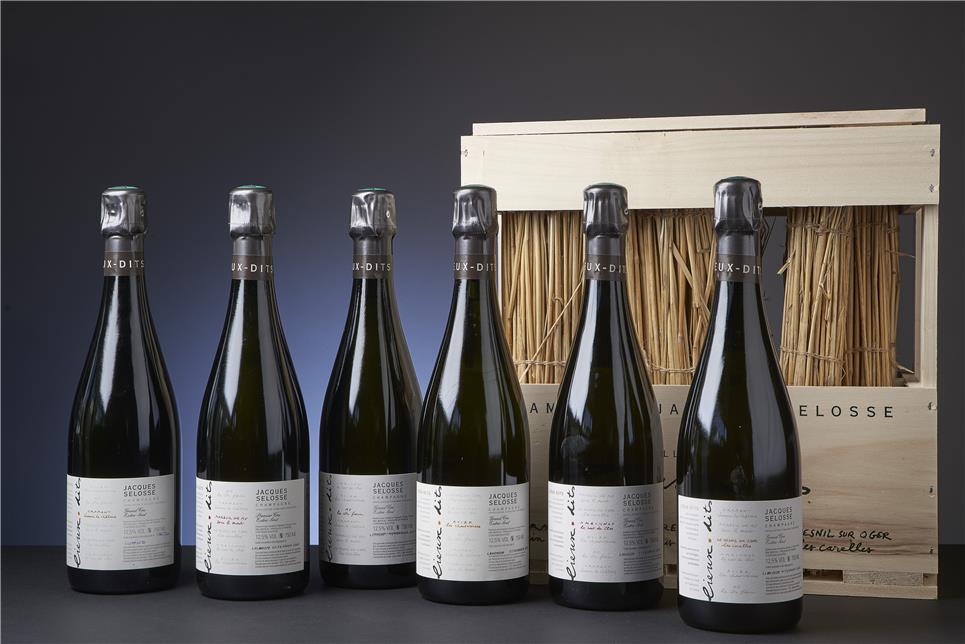 Jacques Selosse
A rare collection of the best Champagnes

The well-known Champagne house Jacques Selosse from Avize - led by Anselme Selosse since 1980 - releases 600 boxes every year with 6 bottles of the best plots. This highly sought-after 'Lieux-Dits Collection' contains 1 bottle of the following vineyards: 'les Carelles' from Mesnil-sur-Oger, 'la Côte Faron' from Aÿ, 'le Bout du Clos' from Ambonnay, 'les Chantereines' from Avize, 'Sous le Mont' from Mareuil-sur-Aÿ and 'Chemin de Châlons' from Cramant.

Each plot is cultivated with the utmost care for nature (Anselme is an advocate of permaculture), yields are limited, harvesting takes place at optimum ripeness of the grapes and vinification takes place in old oak barrels. All this creates the unique Selosse style, which for many has no equal in Champagne.

You can find 8 lots of Jacques Selosse in our August auction, lot 782 to 789, with the absolute highlight being a Lieux-Dits Collection Case in lot 789!