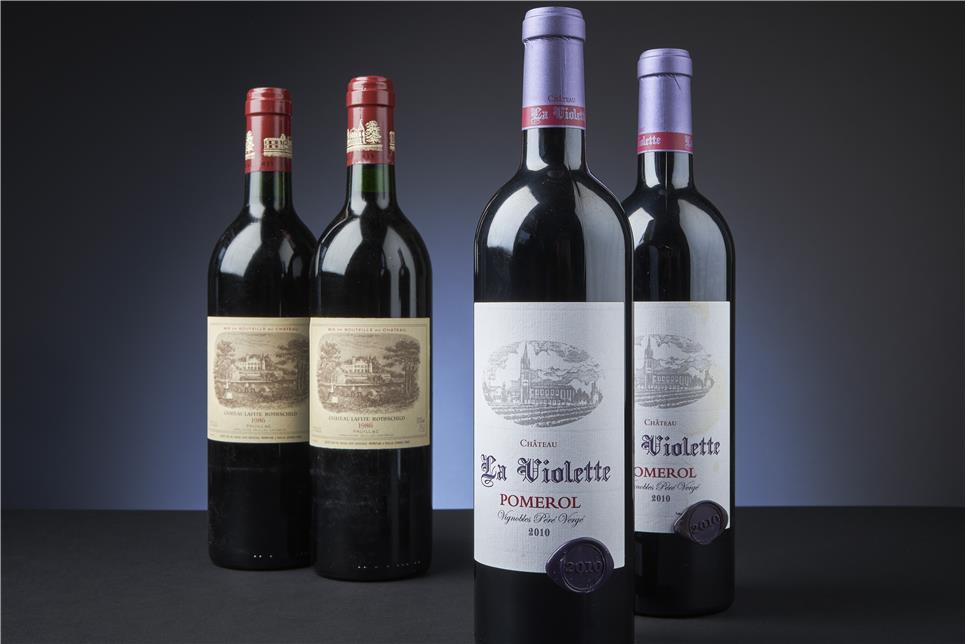 Château la Violette 2010
The tiny Château la Violette hardly has 1.8 hectares on the Pomerol plateau and is squeezed between Le Pin and Trotanoy. The domain is in the hands of the Péré-Vergé family, as well owner of Château le Gay, to name just one.
Michel Rolland acts as winemaker-consultant and together with the owners wants to be at the top of the appellation. Based on 100% Merlot they produce a wine to be described best as "Generous, full of taste with a delicate bouquet of elegance and added to that a subtle hint of violets".
Every year La Violette receives high scores and the 2010 vintage even received a perfect score by Robert Parker:
"Sadly, there's not a whole lot of production to this microscopic estate in Pomerol, but the name says it all. The awesome aromatics include not only raspberries, black cherries, and blackberry, but also the floral perfume of an haute couture house. Its terrific aromatics are followed by a wine with quintessential elegance married to almost unbridled density of fruit, all presented in a flawless and seamless concoction of full-bodied power, elegance and purity. This is a riveting wine and certainly one of the great classics to ever be produced by this tiny estate." – 100/100, Robert Parker, The Wine Advocate
You will find this unsurpassed vintage of Château la Violette in lot 196, in our October auction!