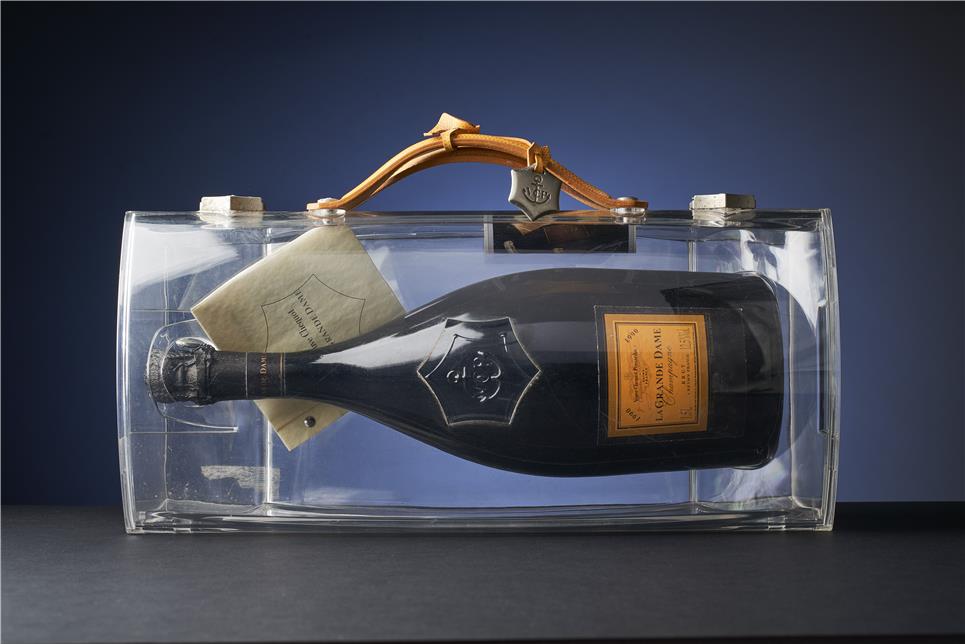 ​Veuve Clicquot – Brut 'La Grande Dame' 1990
In Champagne, there is only one Grande Dame and it is Mme Barbe-Nicole Ponsardin, the widow of François Clicquot. In 1805, at the age of 27, she lost her husband and decided to continue her activity and export her Champagnes all over the world. In 1810, she was the first to market a 'vintage Champagne' and a few years later, she was the first to market a 'rosé assemblage' Champagne, through which she blended wines. red and white base before the second fermentation ("prize de mousse") in the bottle.
In homage to this great personality, the first Champagne 'La Grande Dame' was marketed in 1972 on the basis of the 1962 vintage, in particular to celebrate the 200th anniversary of the house.
This brut Champagne is only marketed in exceptional vintages, of which 1990 is perhaps the best. Only grapes from Grand Crus vineyards are used and the blend consists mainly of Pinot Noir supplemented by Chardonnay.
'La Grande Dame' is a full and complex Champagne, characterized by expressive notes of fruit, brioche and praline. The texture is both silky and rich. An ideal Champagne for the Holiday Season! We are offering 1 magnum of this great wine in lot 1177.
"The 1990 La Grande Dame is a shock to the palate after all the older wines in this tasting. Candied lemon, rosemary, dried flowers and spices are all super-expressive in the glass. The 1990 retain a good bit of brightness, especially for its age. The citrus flavors have still not moved into realm or more orangish tonalities, as is likely to happen over time. The 1990 can be enjoyed now and for the next 20 years or so." – 94/100, Antonio Galloni, Vinous