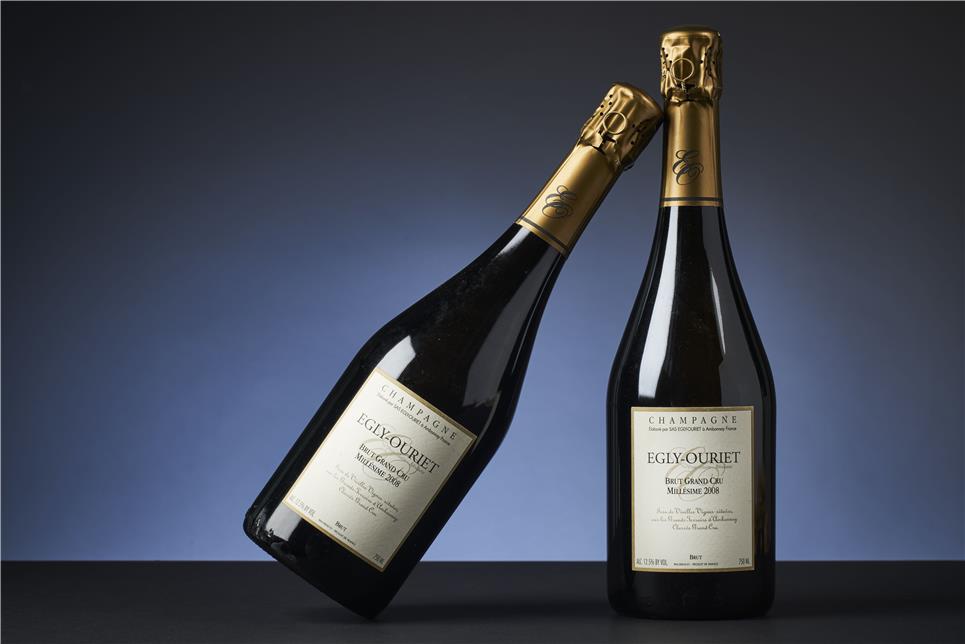 Egly-Ouriet Brut Grand Cru Millesime 2008
Wine journalists are all over each other to provide the Champagnes with superlative reviews.
The history of the Egly-Ouriet family home begins just after the Second World War, with three hectares of vineyards in Ambonnay. Subsequently, other parcels are acquired, which today together cover 17 hectares, mainly planted with Pinot Noir, supplemented by Chardonnay and Pinot Meunier.
Owner and winemaker Francis Egly takes over from his father in 1982, after which he starts a full bottling on the estate itself. This makes him one of the pioneers of the grower-Champagne movement (Récoltes-Manipulants). Francis' reputation is growing and he is now known as one of the top producers of Champagne.
In 2019 William Kelley awarded the 'Brut Grand Cru Millesime 2008' with a perfect score of 100/100. Since then, the domain has been on the radar of every true wine lover.
"Revisited from the July 2019 disgorgement, Egly's 2008 Brut Grand Cru Millésime was showing as brilliantly as ever. The wine seemed to shut down a little in early 2020, but it is already beginning to unwind, and this was the most expressive bottle that I've drunk to date. Offering up an incipiently complex bouquet of orchard fruit, citrus oil, pralines and freshly baked bread, now complemented by hints of iodine, clear honey and mirabelle plum, it's full-bodied, deep and layered, with immense depth and concentration, racy acids and elegantly muscular structuring dry extract. Long and penetrating, as I've written before, this wine is a monument to what Champagne's grower revolution has achieved over the last 30 or so years." – 100/100, William Kelley, The Wine Advocate
The production is organic. All Champagnes are vinified in old oak barrels and partly in steel and aged for a minimum of four years before being marketed, they are made without malolactic fermentation to maintain maximum freshness. The wines have excellent aging potential.
You can now place your bid on 2 lots of this top champagne: lot 996 & lot 997.