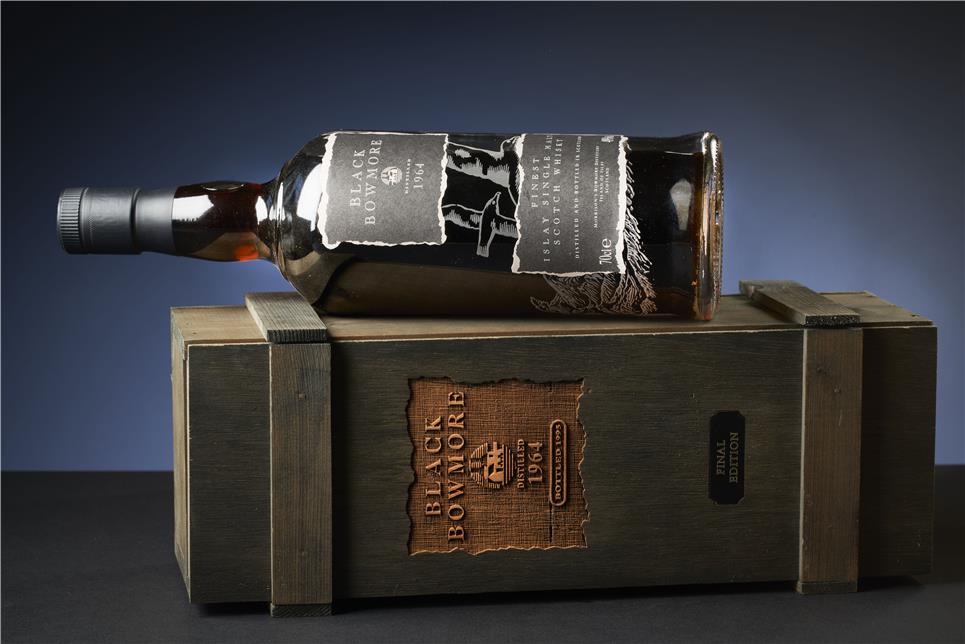 1964 Bowmore 'Black Final Edition'
In June we proudly present you this unicorn
On 5 November 1964 the Bowmore distillery on the Scottish island of Islay rolls a quarter of the barrels that have just been filled with peated distillate to the cellars. After that, however, they lose sight of these vessels. They were "rediscovered" in 1993 and an initial bottling of 2000 bottles was launched for £110.
The following year, in 1994, a second batch of 2000 bottles appeared, followed by the third batch and 'Final Edition' in 1995, then 31 years old (1812 bottles of 700 ml, 49% ABV).
The slow aging of 31 years in beautiful Oloroso sherry casks has rewarded the spirit with a color so dark and rich that it has been affectionately named 'Black Bowmore'.
"With an almost unfathomable concentration and intensity of flavour, and with the perfect balance of fruit, peat and power, Black Bowmore deserves the frequently overused 'legendary' tag and have assumed mythic status." – The Whisky Exchange