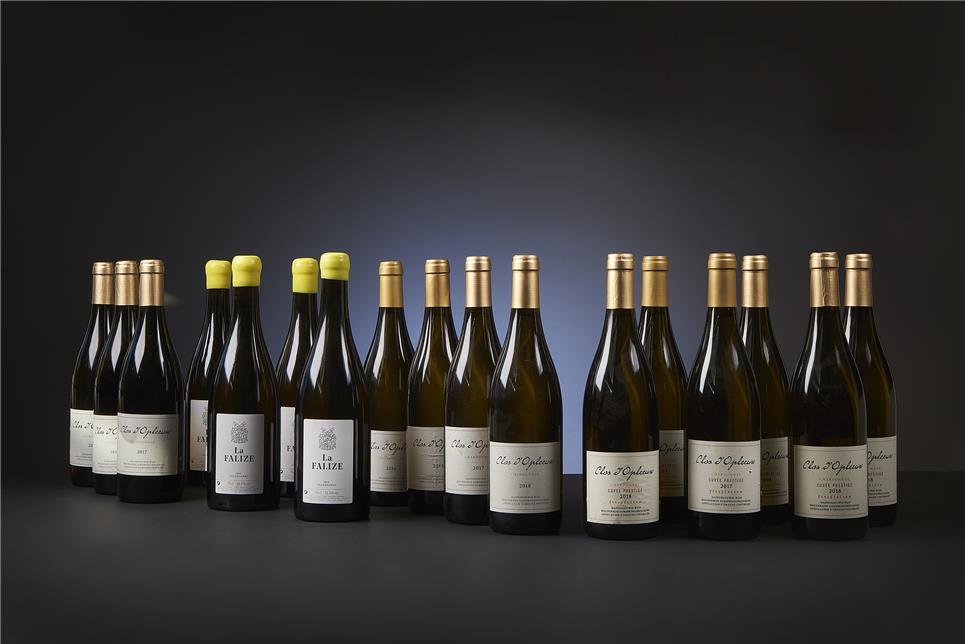 Clos d'Opleeuw & La Falize
Located in the picturesque Limburg village of Gors-Opleeuw - in the center of the fruit region Haspengouw - we find the walled vineyard of Peter Colement: Clos d'Opleeuw.
This 1 hectare 'Clos' dates from ca. 1840 and was planted in 1994 with Chardonnay sticks. Due to a southern orientation and the complete wall, the grapes can ripen very well here. Peter uses techniques, both in the vineyard and in the cellar, that he learned in Burgundy from Bernard Dugat-Py and Jean-Marc Roulot, among others. The yields are deliberately low, so that only a few thousand bottles are bottled each year.
"Clos d'Opleeuw Chardonnay 2001 was aged for a year in half new, half second-year casks made of French oak as well as one cask of Belgian(!) oak from Colemont's village Gors-Opleeuw. I was served it blind last week with dinner at the exceedingly wine-minded three-star restaurant Hof Van Cleve in Belgium and, like the chef-patron Peter Goosens (a famously good blind taster), took it for a very sophisticated Puligny-Montrachet . I found it extremely difficult to believe that it was made so far off the beaten track." —Jancis Robinson
For several years now, Peter has also been making the wines for domain 'La Falize' ('the cliff'), located in La Bruyère, just outside Namur (Wallonia). With Sylvain Pellegrinelli – Head of Viticulture at Domaine Leflaive – as consultant on the vineyard and Peters input into the vinification, this is a domain to have on the radar right now…
Not much wine is made in Belgium, but this national pride can be found in lots 3806, 3807, 3808 and 3809.