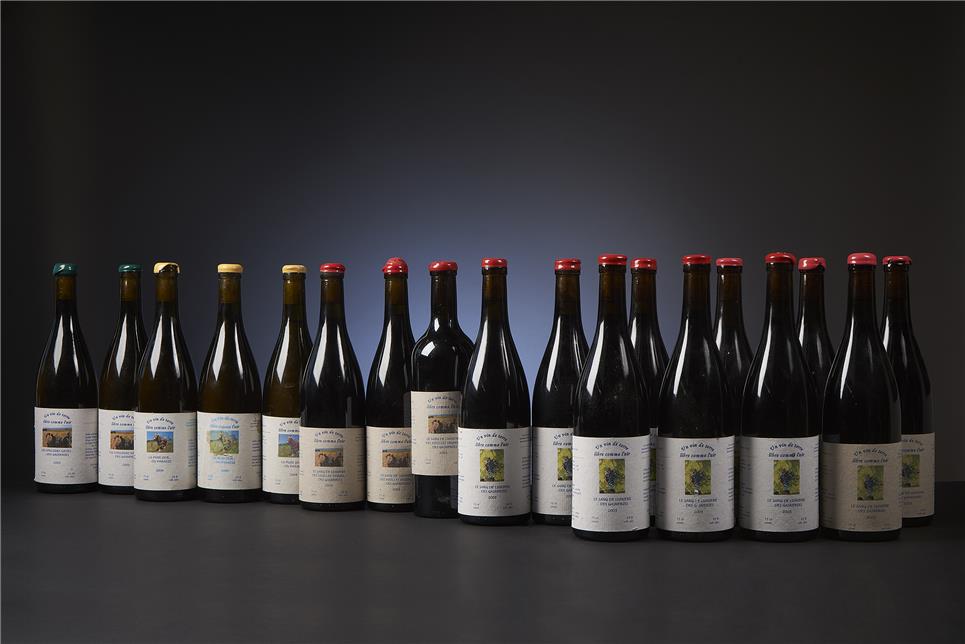 La Star (Pierre Weyand)
Eric Calcut was a legendary but short-lived winemaker. He worked his plots from 1995 to 1999 and then sold some vineyards to Stéphane Bernardeau. Including the mythical plots of 'les Onglés' and 'les Nourrissons'.

However, it is Pierre Weyand who continues production in 2001 according to the Calcut philosophy. He does this, among other things, on the plots 'le Paradis' - planted with Chenin Blanc - and 'les Gasneries' - where the Cabernet Franc thrives best.

Components of this philosophy are: respect for nature and the vineyard, minimal intervention in the cellar, without any addition of sulfites and a long aging of the wines in old barrels. Only in this way can the terroir be best expressed.

In 2009, Pierre sadly dies in a tragic tractor accident while replanting the vineyard. He was then only able to make a few vintages of his exceptional wines. From time to time, his wife Josette Médau markets some of the wine still in storage.

Some of his masterpieces can be found at this auction: the white vinified (!) Cabernet Franc 'les Couleurs Unies des Gasneries' from 2002 (lot 2801). In lot 2802 you will find a 100% Chenin Blanc called 'la Pure Sève du Paradis' followed by lots 2803 to 2807 with red wines based on Cabernet Franc 'le Sang de Lumière'.