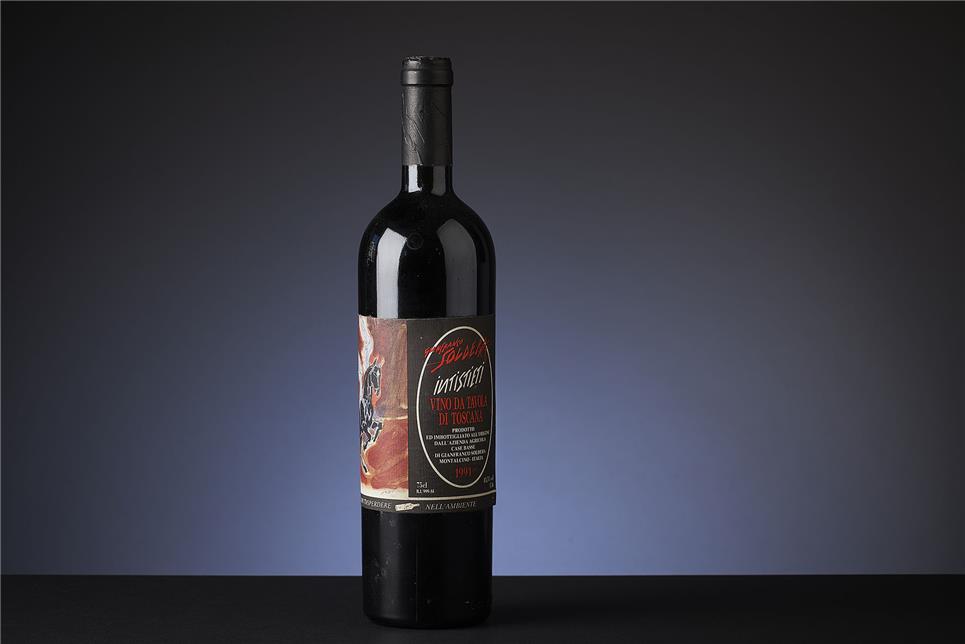 1991 Intistieti
You will find 1 bottle of this almost untraceable wine in our upcoming auction in lot 3489.

Gianfranco Soldera was one of the pioneers of uncompromising wine making from 100% Sangiovese in Italy. The most courageous steps he took to this end was, first and foremost, to buy a piece of land that was not yet wine-growing in a region where almost every suitable piece of land was already used for wine-growing. And secondly from leaving the Consorzio del Vino Brunello di Montalcino because he really didn't want to make any compromises when it comes to the use of Sangiovese.

We're talking about the early 1970s. Intistieti comes from the first planted vineyard. A year later, the planting on the more famous vineyard Casse Basse follows. Intistieti is somewhat higher compared to Casse Basse and has a poorer soil.

Contrary to popular belief, arid soil is ideal for a vine. The vine has to look for food and goes into the depths. The more different layers of earth the root passes through, the more unique flavor and aroma a wine can develop. That aridity of the soil of Intistieti gives the wines a little more finesse in their youth than the Casse Basse, and it does not hinder the potential to age at all.

There is only an extremely limited edition of this wine available, making it a real must-have for all wine lovers.