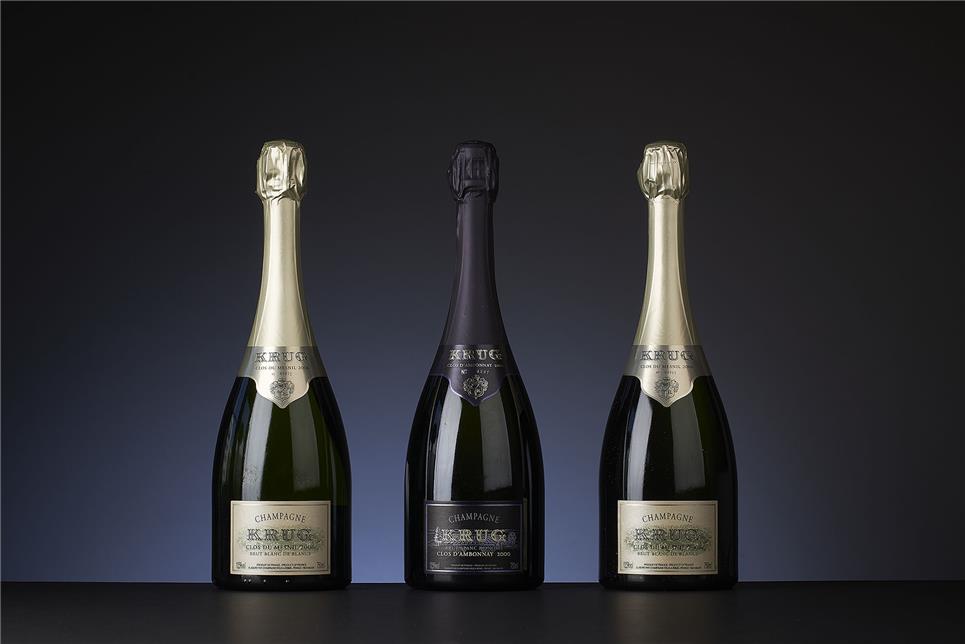 Krug Clos du Mesnil versus Clos D'Ambonnay
When it comes to the difference between Clos de Mesnil and Clos d'Ambonnay, it is about more than just Blanc de Blancs versus Blancs de Noirs. It is a story about two microclimates, the terroir of two villages in Champagne and the talent of Rémi, Olivier and Henri Krug: they succeeded in making the difference in taste between the two walled vineyards clearly recognizable.

Clos du Mesnil
The village of Mesnil-sur-Oger is known for its beautiful vineyards. Rémi and Henri bought the walled plot of Clos du Mesnil in 1971 as soon as they had the opportunity, as part of a group of other plots in the village. After restoring the vineyard through new plantings - with only Chardonnay - and pruning the weeds, a surprising inscription appeared on the walls with the year 1698. The inscription showed that the Clos was already a vineyard at that time.

The soil has chalk, marine fossils and limestone. The champagne from this plot is rich in taste and complex. It turned out to be the cradle of a resounding success. In the first year the vineyard barely produced enough to fill a wine press, now that's about 10,000 bottles a year.

Clos du Mesnil is only produced in the best vintages. The first volume on the market was that of 1979. You will find volume 2006 in lot 1047.

Clos d'Ambonnay
The Clos d'Ambonnay only came into the hands of the Krug family later, in 1994. The first vintage was from the following year, which was not released until 2007. The small walled plot, the 'Clos', is only 0.68 hectares and produces about 3,000 bottles. The wine is known for being lush and intense, with a lively glass development. Perfectly durable and dosed at around 8g, this is a brut, giving it that typical Krug identity: tight and playful at the same time.

Clos d'Ambonnay will always be rare due to its small production. You can find vintage 2000 in lot 1048.