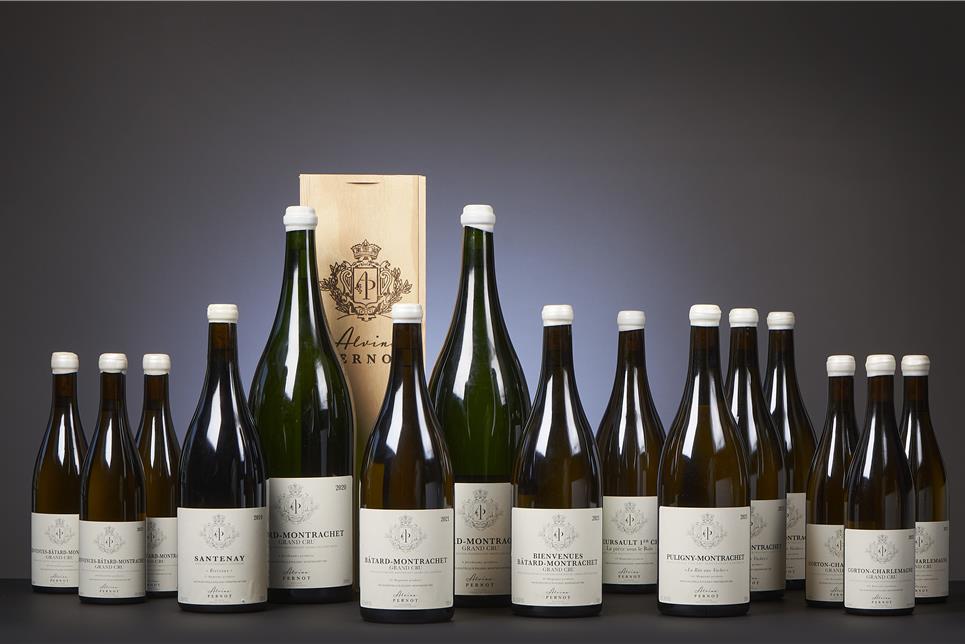 Alvina Pernot
Once in a while a new generation of winemakers appears in the spotlight. It often takes a while for these young talents to receive recognition for their work. However, this does not apply to every producer. Some start their advance running. A good example is Alvina Pernot.
It goes without saying that the profession of winemaking is far from new to Alvina. As a granddaughter of the famous Paul Pernot, wine practically flows through her veins. She starts in the wine world managing the administrative affairs of Domaine Paul Pernot. She then worked for three years with her husband and sommelier Philippe Abadie in her grandfather's vineyards around Puligny-Montrachet.
Armed with Grandpa Paul's wine secrets, she starts producing her own wines in 2018, with a unique character. As children often do when they grow up, Alvina does things differently than her famous grandfather. She harvests earlier and prefers the fresh wind from the higher vineyards.
This, combined with her talent for wine production, has ensured that her wines are already recognized as some of the best in the Puligny-Montrachet area. A good example of this is the 2020 Batard-Montrachet Grand Cru, this auction round in magnum format (lot 2291).
"The 2020 Bâtard-Montrachet Grand Cru has turned out especially well, offering up aromas of pear, orange oil, white flowers and buttered toast, followed by a full-bodied, rich and satiny palate that's textural but vibrant, underpinned by lively acids and chalky structuring extract. Concluding with a saline finish, it will merit some bottle age." – 94/100, William Kelley, The Wine Advocate
All bottles of Alvina Pernot can be found between lot numbers 2275 and 2292.
It is clear that Alvina Pernot is a name that will pass by more often in the coming decades. Especially since Domaine Alvina Pernot has been constantly expanding since its foundation. In our opinion, she has actually already surpassed her grandfather.