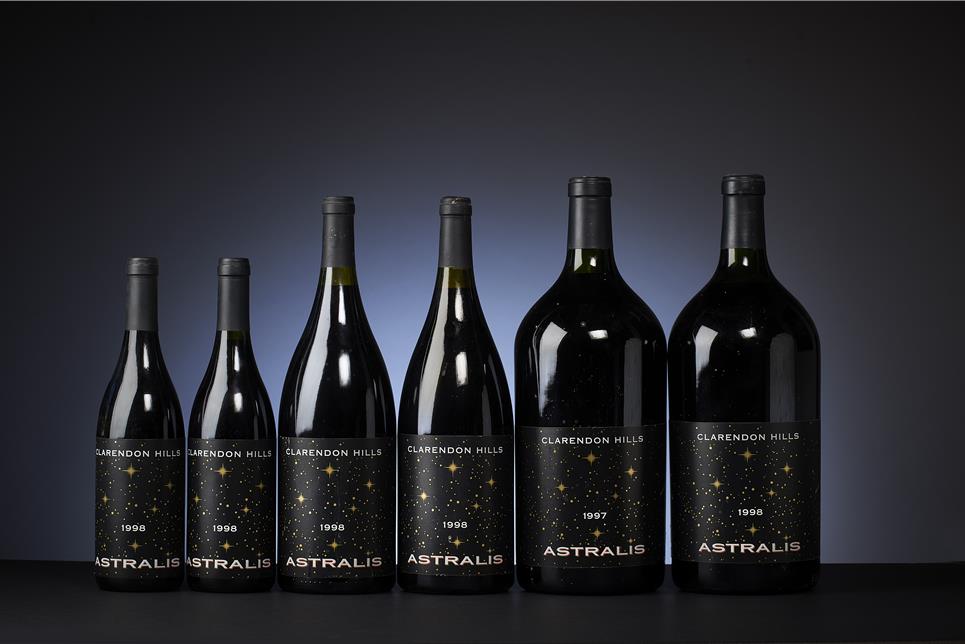 Clarendon Hills 'Astralis'
Astralis is widely recognized as one of the truly great wines. The wine is on the rise thanks to winemaker Roman Bratasiuk, who buys the Elysium wine company in the late 1980s with the aim of recreating the typical South Australian wine style from the 1950s and 1960s. In particular, he mirrors the approach of a big name in the wine world: Penfolds. The result is one that Roman can be more than proud of. Astralis receives the highest ratings from the international wine press several times.

The story behind this greatness starts long before the establishment of the Clarendon Hills Estate, namely in the 1920s, where special Syrah vines were planted in Blewitt Springs - near Clarendon - grafted onto French pre-phylloxera rootstocks from Château Reynella ( now Accolade Wines). As always, a good basis is an important pillar for a good result.

The plot itself is certainly part of the good basis: the wine comes from a single vineyard (single vineyard) of four hectares, with a slope of no less than 45% here and there. The top layer consists of clay interspersed with pebbles resting on pure, highly mineral iron sandstone.

The first vintages (90 to 93) Shiraz in which the wines of the Astralis terroir have been processed, are not single vineyard bottlings*. In those years, Roman blends the grapes with those from other plots and markets them as 'Clarendon Hills Shiraz'. However, due to the continued excellent quality of the 4-hectare plot, Roman decides to take the plunge and in 1994 he no longer blends the wine. The result brings the enthusiastic Roman so close to the starry sky that he calls his wine 'Astralis'. It's an overnight success.

In addition to good weather, good plants and an excellent terroir, good wine needs a fourth ingredient for success: a skilled winemaker. The "low-intervention" style in Roman's vineyard and the open fermentation in stainless steel tanks with subsequent storage in wooden barrels make the Astralis Shiraz particularly refined and elegant.

In 1996 and 1998, Astralis receives a 98 Parker score. Described as 'a candidate for perfection', the first 100/100 points will follow in 2010. It can be safely said that the success of this single vineyard Astralis is an eye-opener in the Australian wine sector and is the cradle of various bottlings of other single vineyards.

We offer you in lot 3280 to 3286 a mix of vintages from 1997 and 1998. You will find Astralis 1998 in various bottle sizes and even in a rare 3 liter bottling.

*According to Parker, there has been Astralis since 1991. However, he refers to a tasting of the private reserves on the domain. However, these have not been made commercially available.