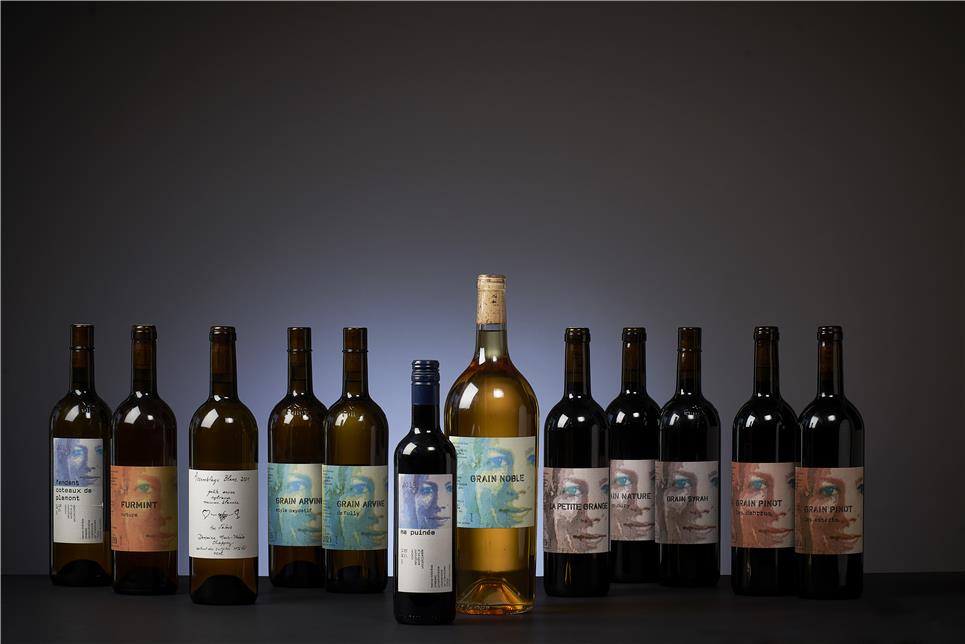 Marie-Thérèse Chappaz
The challenge: how to obtain taste in your glass?
Most of the winemakers we're writing this auction about have beautiful plots and all face the challenge of conjuring up flavor from the soil. This can be done in an easy way, with chemical aids, a high production and less ambition when it comes to taste, or in a more difficult way with a lower production but with a healthier soil and more wine enjoyment. The winemakers in our articles show that they have the same way of life and they, each in their own way, all choose the difficult road.

Increasingly well-known in agriculture is the impact of biodiversity during cultivation on taste. When Marie-Thérèse Chappaz visits Domaine Chapoutier in France in 1997, she decides to switch to biodynamic farming. Certain plants are known to enhance each other's health and Marie-Thérèse is developing her knowledge in this area. She increases plant diversity by planting fruit trees and almond and olive trees between the vines. She also uses willows, shrubs and herbs. In this way nature does the work for man. As a result of this philosophy, Chappaz only uses copper and sulfites in minimal amounts, native yeasts, natural sulphur, baking soda and organic fertilizers.

At the auction
There is little wine from Switzerland to be found at our auctions. The reason for this is that most winemakers have a modest company size, so there is little supply per producer. In addition, the Swiss like to drink their wine themselves.

The domain of Chappaz in Valais now covers 10 hectares. That is a modest size but enough for brand awareness among a select audience. Gault et Millau proclaimed her "winemaker of the year" in 1996. Her wines are increasingly receiving international reviews and high ratings. This year she even receives 100 points from Parker's Stephan Reinhart for her 2020 'Grain par Grain Petite Arvine'.

The wines of Marie-Thérèze Chappaz can be found in lots 715 - 719.