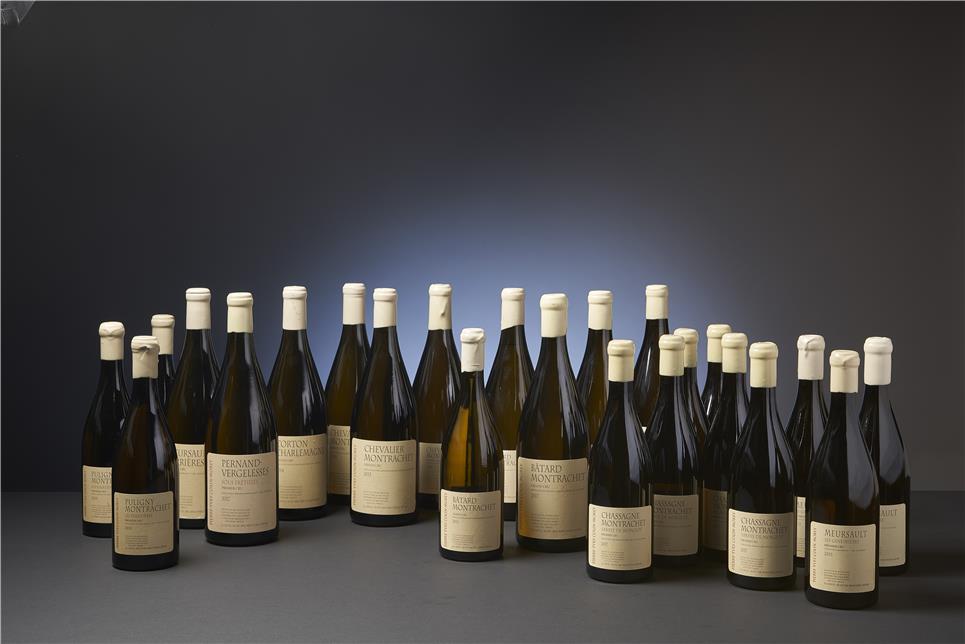 Pierre-Yves Colin-Morey
Pierre-Yves Colin is the eldest son of Marc Colin and winemaker at Domaine Marc Colin from 1995 to 2005 in Saint-Aubin. During this period, he modernised the family estate.

When he marries Caroline Morey, daughter of winemaker Jean-Marc Morey, they settle in Chassagne-Montrachet. Together they start the Colin-Morey wine domain in 2001. As a small scale 'micro-négociant' they buy grapes from befriended winemakers .

In 2005 Pierre-Yves starts making organic wine on 6 hectares of his part of his family's vineyard. The domain grows by 7 hectares in 2014 when Caroline inherits her father's vineyards in Chassagne-Montrachet. All in all, the production for about twenty different wines remains small-scale.

The use of lightly toasted, larger oak barrels support the precise handwriting of the winemaker. Compared to the wines of Pierre-Yves, other Burgundies quickly seem opulent. His wines are among the most mineral and fresh, with a beautiful structure and appealing tension.

Since last decade, Colin has a consistent control over the quality of his wine, which is reflected in the very limited availability of the wines and prices paid for them in the market.


June auction

Next to various beautiful examples of his brilliance, you will find a magnum 2014 Meursault Perrières (Lot 1316) and very rare magnums 2014 Chevalier-Montrachet (Lot 1247) and 2017 Bâtard-Montrachet (Lot 1249) at this auction.