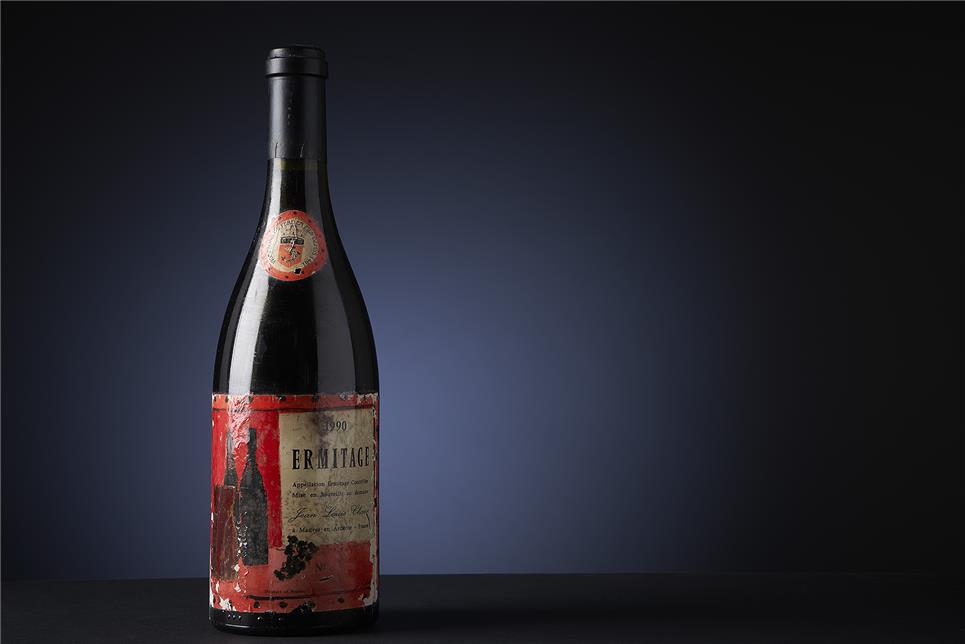 1990 Cuvée Cathelin
Only 9 vintages are made so far, the maiden vintage being 1990. Then follow 1991, 1995, 1998, 2000, 2003, 2009, 2010 and 2015.
Gérard Chave, father of current wine maker Jean-Louis, was in 1990 in control of the domain that is present in the Rhône valley since the 15th century. Gérard produces traditional Hermitage wines on the basis of Syrah and they are a blend of several parcels located on the well-known hill. During the exceptionally good 1990 vintage he decides to create a special cuvee in tribute to his good friend and painter Bernard Cathelin.
This exclusive wine mainly comes from the parcel 'les Bessards' and is aged in new oak barrels. Thus the wine is a lot more intense than the regular Ermitage. It needs more time to fully evolve, but give it time and you will be rewarded with a unique experience. Robert Parker rewards the 1990 Cuvée Cathelin with a perfect 100/100 score:
"The wine exhibits fabulous concentration, richness, intensity, and length, as well as a mind-boggling finish" – RP 100/100
Apart from this legendary wine only being produced in the best vintages, the production comprises just a few small barrels. You don't often get the chance to get hold of this 'unicorn' wine. Bid now on lot 2750 at our April auction and who knows might you be the lucky new owner!